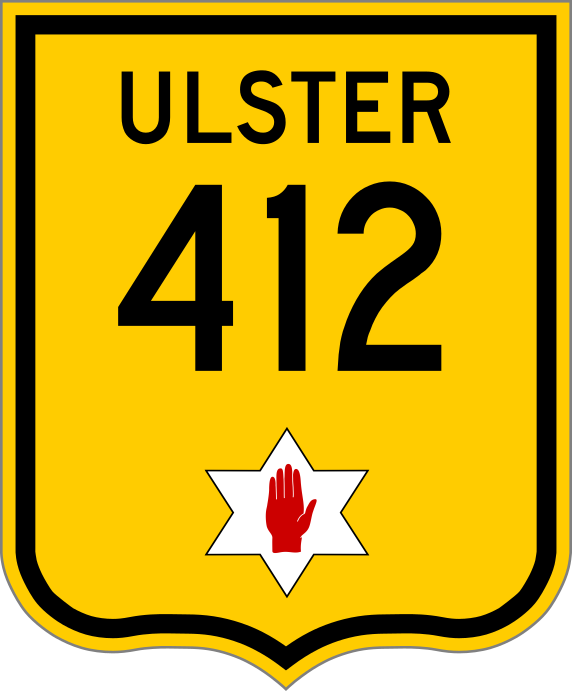 Ulster National Route 412 (N412)
---
Assigned in 1910
---
Western Terminus: Cullham City, GB
---
Eastern Terminus: Fort Parliment, BA
---
History
Ulster National Route 412 is an east-west highway serving the provinces of Great Bend and Ballconnell. It runs east to N36 near Fort Parliment, BA, then heads west to Cullham City, GB, ending at the Svenstark border, before having a junction with N202. It was constructed in 1910 as the Ulster Cross Country Highway System was established. Expressways would later be constructed in the 40s, 50s, and 60s. In 1921, a proposal was introduced to remove N34 and extend N412 to meet with N47 near the small village of Douglas, north of Terra del Cibo.
Major Cities
Fort Parliment, BA (Eastern Terminus)
Laconia, BA
San Luis, BA
Renton, GB
Lafayette, GB
Clovis, GB
Cullham City, GB (Western Terminus)
Back to Ulster
Map of Ulster N412
A

project. Website design, maps, other images ©2020-2021 Cube Studios. Twitter, Discord, Roblox, Twitch, YouTube, and Instagram logos are all properties of their respective owners.