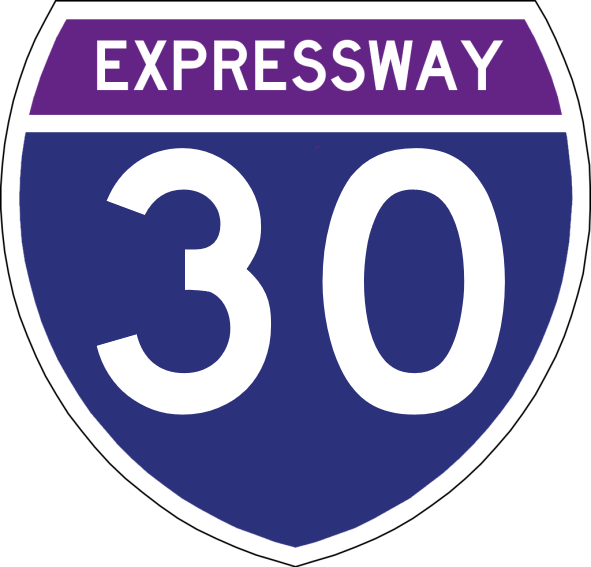 Expressway 30
---
Assigned in 1961
---
Western Terminus: Republic of Saint Lawrence Border in Emperia
---
Eastern Terminus: Royaume du Lac Border in Saint-Thomas
---
History
E 30 was planned initially in 1961 as a way to connect the "Emperia Region" counties (Emperia, South Ridge, Eagles Nest) to the Capital District via a single highway and as a border connection with the Republic of Saint Lawrence. However, around this time, VibeDOT had given the suggestion to use Vibe Island as a crossing point to extend the highway to the east and have an east-west connection. This idea was initially met with negativity as everyone at the time thought it was a silly idea to try and build across the bay; something that had separated the empire for hundreds of years. It just seemed like something that couldn't be done. As a proof of concept, VibeDOT constructed the North Harbor Bay Bridge on National Route 1, replacing the Ferry Route that was originally there. At this successful attempt at a bridge across the bay, VibeDOT was given the funding they needed and work began on the E 30 "Grand Horizons" Bay Bridge. After 4 years of construction, the bridge opened, and now the empire was halfway to becoming connected with its other side. The bridge to Îsle Ouest was finished a year later giving citizens a way to cross the bay without going around. In the 1980s, the Council of United Sovereign Nations proposed a "Trans Continental Highway" that would use the Republic of Saint Lawrence's Route 30 and the Orbit Empire's Expressway 30 as a base. In 2009, the highway was completed and it became one of the first highways to start and end at the same point.
Major Cities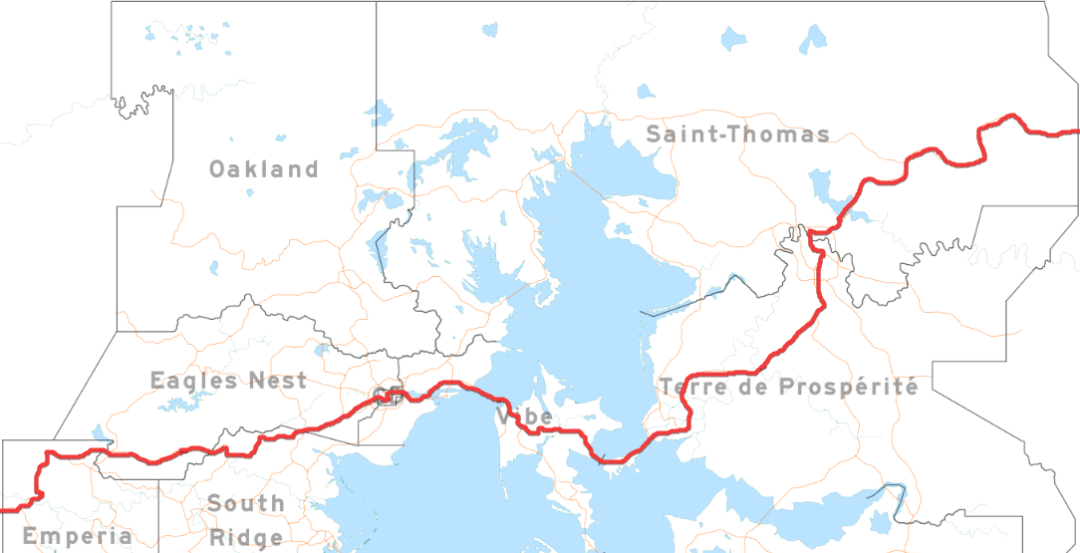 Map of Expressway 30
A

project. Website design, maps, other images ©2020-2021 Cube Studios. Twitter, Discord, Roblox, Twitch, YouTube, and Instagram logos are all properties of their respective owners.