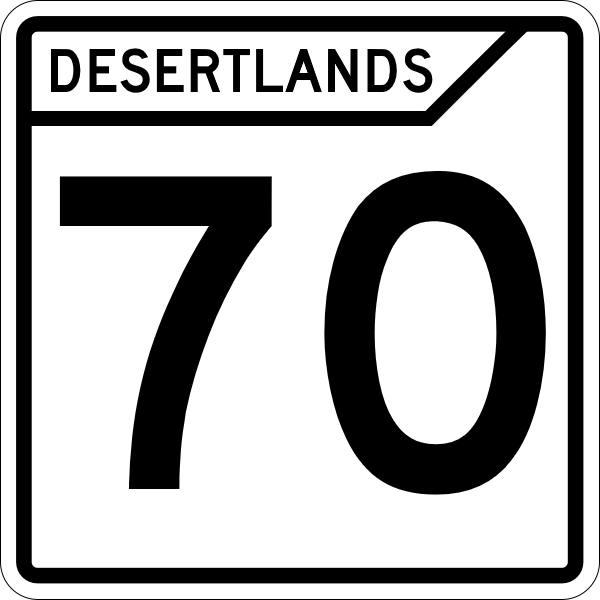 Desertlands Highway 70 (DL 70)
---
Assigned in 1984
---
Western Terminus: Oasis City, DL
---
Eastern Terminus: Royaume du Lac Border Crossing
---
History
DL 70 was constructed in 1984 as a county highway connection to connect Oasis City to a lot of the rural communities and the native Playaka Tribe Reserve. In 1990 a secondary section was made at the DL 25 JCT in the city of Playaka, with the 2 sections being connected by a Ferry across Lake Playaka. The road serves as a direct connection between Oasis City and the country of Royaume du Lac.
Back to Desertlands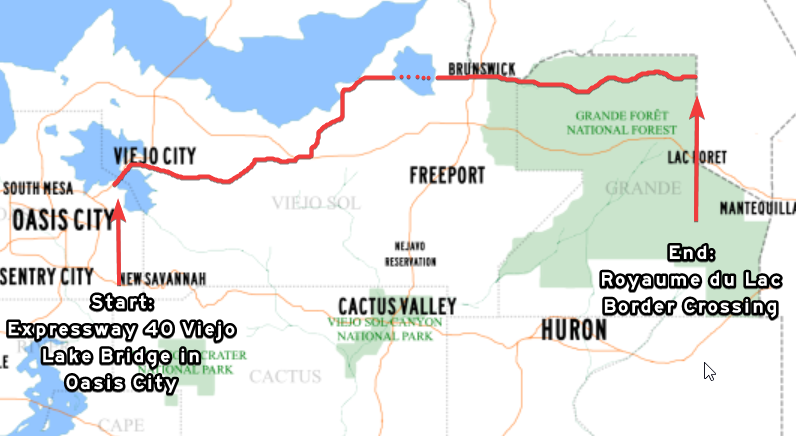 Map of DL 70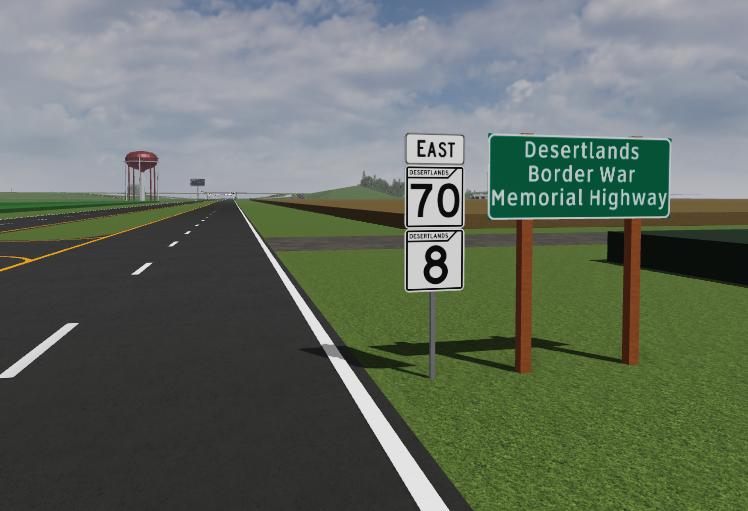 DL 70 near Willmont, DL
A

project. Website design, maps, other images ©2020-2021 Cube Studios. Twitter, Discord, Roblox, Twitch, YouTube, and Instagram logos are all properties of their respective owners.