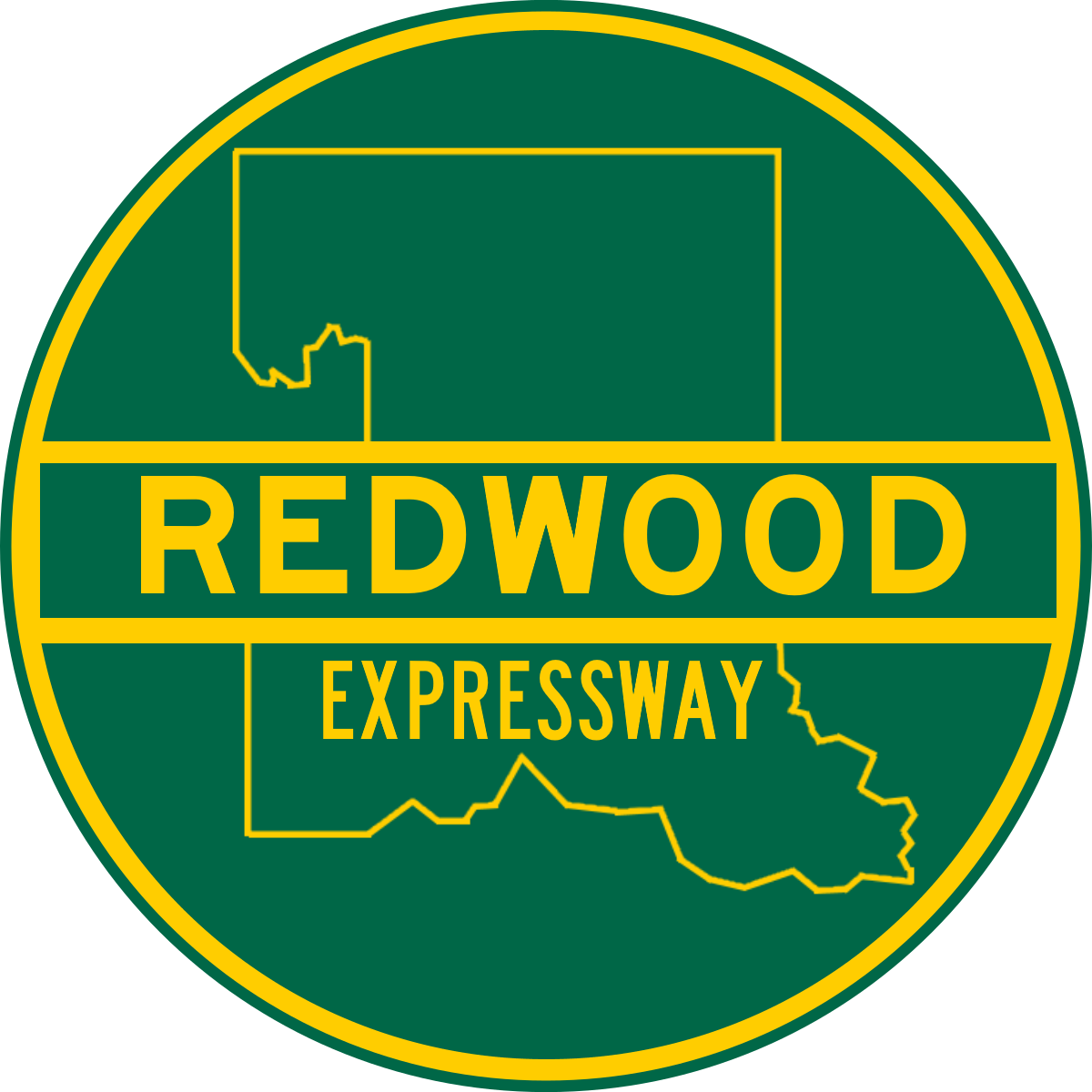 Redwood Expressway
---
Assigned in 1970
---
Northern Terminus: East Mawasaka, OK
---
Southern Terminus: Firwood, OK
---
History
The Redwood Expressway was created in 1970 as an extension of Empire Expressway C5 in the Capital District. It runs from the Eagles Nest border in Firwood to East Mawasaka while running through downtown Redwood City. It is commonly listed as one of the most beautiful expressways with it running through the Northern Orbit Lakes Region along its route.
Major Cities
East Mawasaka, OK (Northern Terminus)
South Lake, OK
Oakport, OK
Abernathy, OK
Redwood City, OK
South Redwood, OK
Birmingham, OK
Firwood, OK (Southern Terminus)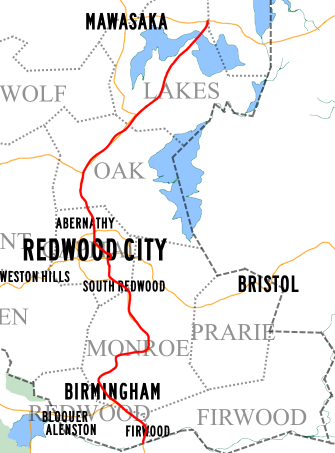 Map of the Redwood Expressway
A

project. Website design, maps, other images ©2020-2021 Cube Studios. Twitter, Discord, Roblox, Twitch, YouTube, and Instagram logos are all properties of their respective owners.